Hip Calcification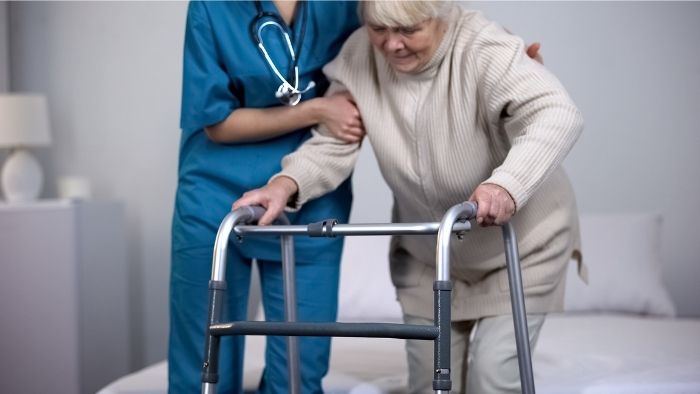 Hip calcification is a disease that occurs when the joints in the hip are damaged and worn out for certain reasons. Patients have difficulty in performing many actions we perform in daily life due to hip calcification. The most important ones are wearing socks and cutting nails. Hip calcification is very common especially after 40 – 50 years of age. Hip dislocation can also be seen in very early ages in patients who have had an accident in the hip, traumatic hip dislocation, fractures in the hip socket, or experienced many hip-related diseases in childhood, and experienced problems such as the melting of the head of the femur. With an examination, we understand that the patient's complaints are caused by the hip joint. However, in order to make a differential diagnosis among hip joint diseases, x-ray is often performed. In some special cases, magnetic resonance (MR) and computed tomography may be necessary. Especially with MRI, joint problems of calcification can be detected before they appear on X-ray film.
How is hip calcification diagnosed?
First, the patient's complaints are listened to and information is obtained about the patient's illness. Diagnosis is made by physical examination and the situation is confirmed by taking X-ray film. Often no further analysis or testing is required.
How is hip replacement surgery performed?
Hip replacement surgery is divided into two methods as 'minimally invasive' and 'traditional method'.. The differences between the two methods are the length of the incision and the auxiliary instruments used during surgery. The traditional method has been used by doctors for a long time. It is a successful and accepted surgery performed with a skin incision of 15-20 cm and has been performed to tens of thousands to date.
Minimally invasive method is a new method which has recently started to be applied. The inserted prosthesis is the same as the placed material. It is made with smaller incisions and special tools. Although it has not been clearly proven scientifically, hospital stay and postoperative blood loss are less. However, because of this method, the hip joint is not clearly seen during the surgery and because of the necessity to work in a narrower area, problems such as incorrect placement of the prosthesis are more common than the traditional method. Therefore, there is a higher risk of dislocations, fractures around the prosthesis and nerve injuries after surgery. Patients should know all of these and make their preferences accordingly. The main purpose of orthopedic surgery is to provide painless function, cosmetic should always be considered as secondary.