Knee Replacement Surgery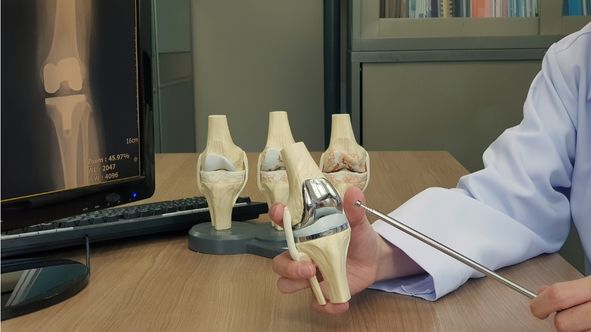 Knee Replacement Surgery
If physical therapy or medications have not previously affected knee calcification, the only solution is knee replacement surgery. As with any surgery, anesthesia is required here. Anesthesia is in the form of numbing the patient below the waist. This is called epidural or spinal anesthesia.
The knee joint is accessed through an incision in the anterior aspect of the knee. The eroded cartilage of the three contacting surfaces of the joint (femur, tibia, and patella) is cut along with a thin layer of bone. The prosthesis, which has been selected to the appropriate size for the patient, is then placed on the bone surfaces prepared using a filler called bone cement (polymethyl methacrylate).
Who is Knee Prosthesis Suitable for?
Patients who cannot find a solution with non-surgical treatments, who feel pain in the knee after walking up to 300 meters, should have a knee prosthesis.
Is There a Period of Use of Knee Prosthesis?
The metal and plastic parts forming the total knee prosthesis begin to wear as a result of friction caused by movement. The duration of the use of knee prostheses has been extended to 15-20 years by using correct surgical techniques and prosthesis designs developed with today's technology. Dislocated knee prostheses are usually removed by a second surgery and replaced with new prostheses. However, the life of the second prosthesis will not be as long as the first prosthesis. Even if you do not have any complaints, it is necessary to check your knee prosthesis with regular examinations and x-ray examinations in order to prevent problems such as wear and dislocation.
What are the risks of knee replacement surgery?
There are risks related to treatment during surgery, early postoperative and late postoperative. During surgery, there are risks associated with anesthesia present in each surgery. In addition, there may be temporary or permanent injuries to the vessels and nerves in the area during surgical application. Early and late postoperative complications are infections. This is the most important complication affecting the survival of the prosthesis. This can be easily avoided by paying attention to the foci of inflammation and careful wound care before surgery. Another late complication is the loosening of the prosthesis. In this case, it is important for the patient to lose weight and to perform knee exercises regularly.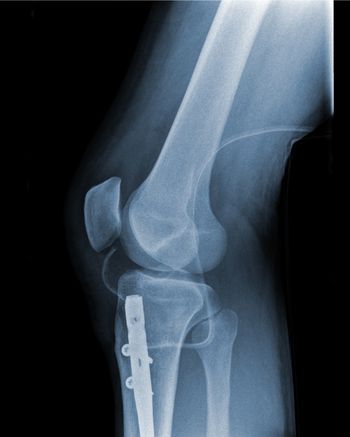 Is there an Alternative to Knee Prosthesis?
Since there is excessive deterioration of the knee joint, joint freezing surgery can be performed for those who experience walking problems and severe pain. However, it is inconvenient to perform joint freezing surgery in patients with impaired knees. Nowadays, with the developing technology, knee prosthesis is preferred because it does not cause excessive movement limitation.